With 10 days left until Christmas I rounded up 10 things that caught my eye this season. Some tasty, others creative and some ideas that I find special.
acorn cap ornament
There are so many DIY ornaments out there for the holidays, but I've never seen this until now. I love creative ideas that are cheap, and made out of things from nature. I just love the acorns with the glitter on the edges. Find out how to make it HERE.
paleo gingerbread house
Just when you think something is impossible, someone out there proves you wrong. My favorite part of this paleo gingerbread house is the gumdrops made out of gelatin. I might just want to make those all by themselves. See how HERE.
dairy-free hot cocoa with peppermint
The urban poser blog always has great recipes, and everyone needs a drink to warm them up during this time of year. Coconut milk hot cocoa is ordinary, but add in homemade peppermint marshmallows and you have something special. Find out how to make them HERE.
apple cranberry crumble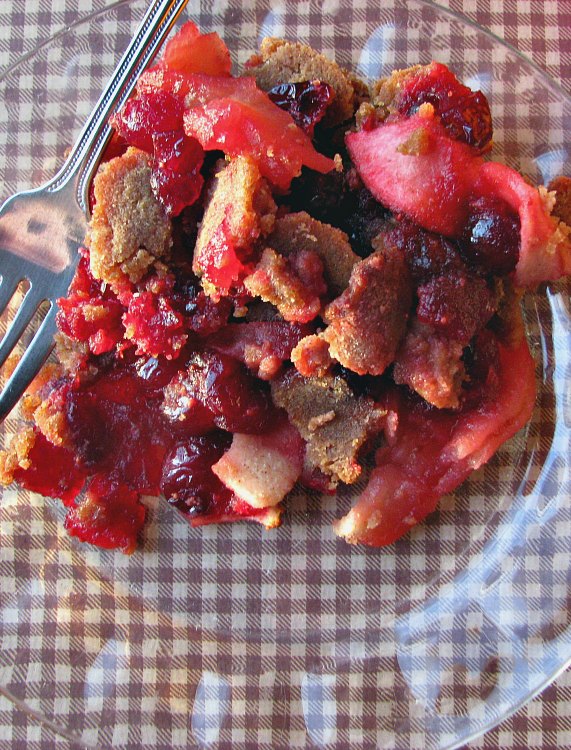 I'm always up for a side dish that tastes like dessert. You can make this grain free apple cranberry crumble, and if you want to stay away from sugars you can always try it with stevia. Check out this delicious looking recipe HERE.
crochet elf slippers
Aren't these the cutest things ever? I don't believe there is an age limit to these adorable crocheted elf slippers. You can attempt this project HERE.
birch bark log tea light holder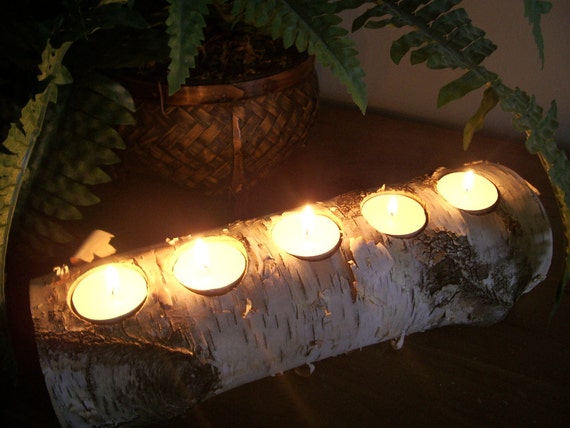 I bought one of these delightful crafts a couple ears ago and still love it just as much today. It's handcrafted and a cozy centerpiece for these dark days of winter. Check out the artist on Etsy HERE.
candle lit yoga
To find something new and fun to do, and also good for your body try candle lit yoga. Or any yoga for that matter.
photos by the Christmas tree tutorial

If you are not a photography expert (like me) and want to learn a few tricks here, learn how to make Christmas lights an awesome background for a unique photo. I attempted a little bit with Ralphie. Check out the blog that teaches you how HERE.
DIY heart shaped bokeh
I'm not done marveling at these photo tricks yet. "Bokeh" is a photography term that essentially means blur. Learn how to make your own heart shaped bokeh, and then you can pretty much make any shape you can think of. Start learning how HERE.
the best things are free
Remember during the season of consumerism, that sometimes the coolest, more special treasures are found buried away in the corners of our own closets or attics. My Great Aunt Jean's vintage cutting board is something special that I found this year, especially since 1. they're expensive and 2. I'm a poor college student. It's more than the cutting board though. It's a reminder of her, a special person. Don't get caught up in the gifts (although they're fun and nice). Remember to cherish the people around you more.
HAPPY HOLIDAYS!